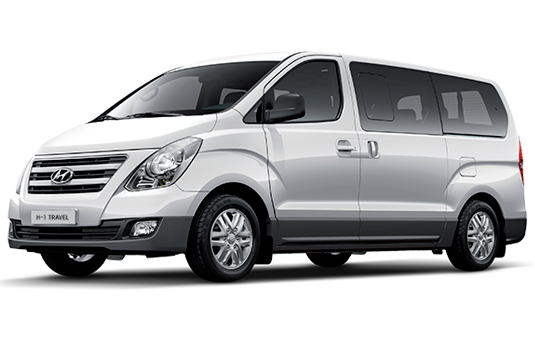 Hyundai H1: Enjoy your transfer in the wonderful Hyundai H1, a high-end vehicle for all types of travel, agile and versatile for city; Comfortable and stable for long road trips.
5 passengers
5 medium suitcases
Air conditioning
Door-to-door private service
Toyota Hiace: Enjoy the comfort and space provided by this modern unit. Just dedicate to enjoy the transfer to your destination.
9 passengers

9 medium suitcases

Air conditioning

Door-to-door private service
Toyota Coaster:  This vehicle provides 18 comfortable seats, hand luggage and ample luggage space, equipped with air conditioning and DVD; With all the comforts to make your travels more pleasant
18 passengers

18 medium suitcases

Air conditioning

Door-to-door private service